Home
Expand your reach with JURIS INTERNATIONAL
Financial and Banking
Save money and time
on Legal Fees
Global Legal Network
Expand Your Reach with Juris International
Juris International is expanding global network of experienced, highly specialized Lawyers sharing common ethical standards of legal practice and switching between different legal systems.
Our Network is focused on building relationships with Lawyers whose specialties involve conflict of laws and jurisdictions
Public Relation & Networking for Law Firms
We have undeniable skill, knowledge, and determination in building mutual beneficial relationships between legal professionals, their partners and publics, managing public image with enhanced relationship between our network members.
Lawyers are mostly not allowed to use advertisements or marketing; professionals don't pay to promote a positive conversation about their client or organization.
With Juris International, many technical ways are possible to earn it.
There is perception that public relations and legal services are always at odds with each other but many prominent cases demonstrate that what Lawyers or their client says in the media through press conferences, statements or even social media has the potential to be used in legal proceedings. That means every internal or external document should go through legal review.
Juris International could provide inside or outside room counsel for crisis communication situations.
This could be in help on reputation management and repair, while also being aware of current and future litigation risks.
Juris International could be in help for lawyers in preparing Posting and engaging on social media, arranging speaking engagements, Creating strategies for crisis management! Organising special events, Forging business connections and networking, Writing and publicising press releases.
Join Our Growing Network of Lawyers
Juris International is rapidly expanding our presence in Dubai, France, Germany, Ireland, Italy, Spain, Tunisia, the United States and Africa, providing important legal referrals for cross-border Lawyers
Headquartered in Dubai
Dubai in the United Arab Emirates is the hub of JI Network relationships that provide solutions for our worldwide members
A Legacy of Trust and Expertise
Juris International was an informal network founded in 2004 in Paris by Elyes Ben Letaifa and Corinne Giudicelli-Jahn and is registered in Dubai as a PR Company.
Our organization is strictly focused on networking between Lawyers, with an emphasis on international financial standards and ethics and mutually beneficial connections
Explore Opportunities with JI
Expertise in international financial law
100%
Benefits Of Joining Juris International
Joining a highly specialized, exclusive international network of experienced Lawyers with expertise in international financial law can offer numerous benefits for legal practitioners.
If you're interested in learning more about the opportunities, expertise, international contacts and relationships offered by Juris International, get in touch with Elyes Ben Letaifa at info@juris-international.com.
Specializations & Focuses
Enforcement of Foreign Judgements & ADR decisions
Challenging the diversity of national laws and the lack of a comprehensive international system of recognition of right can be to the transborder enforceability of security interest in business. We help to find out the most effective ways to overcome these collisions and anomalies to internationalize the recognition and enforcement of the outsider decisions.
Aviation Law Expertise
Members need to have expertise in international aviation laws and IATA Air Law qualifications from ITR and blocked space to air carrier liabilities, including maintenance, leasing and purchase agreements.
Mastering all related legal issues involving domestic and international aviation developments, such fuel supply, ground handling and catering from the contracting process to arbitration.
Investment Opportunities
Juris International offers comprehensive assistance to investors and lawyers in navigating the financial legal landscape, empowering you to provide informed investment legal advice. For Investment opportunities and projects abroad, understanding local laws and regulations is crucial. It needs, however, the knowledge of local practices, key persons and administration entries. Juris International could guide you in this area with substantial local database of knowledges, connections and know how
Financial and Banking
Navigating the complexities of financial files and banking issues can be challenging, especially when different legal systems are involved.
Cross-border Lawyers need the knowledge and experience to handle such cases seamlessly, ensuring that your client's interests are protected across different countries' legal frameworks.
International Inheritance and Family Issues
Handling international inheritance and family matters, such as where Muslim inheritance law (Islamic Mawarith) intersects with International Inheritance laws & probate abroad, needs a deep understanding of the cultural and legal nuances involved, we collaborate to provide the best possible solutions for unclaimed inheritance recovery, legacy, wealth and estate planning, family and business governance
Hotels & Hospitality Industry Disputes
Members are chosen by investors, developers, hotel franchisors and managers for resolving major disputes in the hospitality industry.
Our experience includes many of the hotel and hospitality sector's most high-profile, high-stakes cases. Not only has our work in this area changed the state of the law, but it has also resulted in the formulation of creative solutions to countless problems confronting the industry.
Meet Our Team
Dr. Elyes Ben Letaifa
Lawyer & Legal Consultant
Dr. Elyes Ben Letaifa
Lawyer & Legal Consultant
Email: b@juris-international.com
Phone: +971 58 658 8122 | +33 670 24 23 27
Dr. Hermann knott
Lawyer & Legal Consultant
Zayed Al Shamsi
Lawyer & Legal Consultant
We have a team of dedicated, resourceful, authentic and professional people. We offer outstanding customer service that is demonstrated by the quality of our work and our strong values. Team spirit is an important value for us, which is demonstrated by the mutual support between colleagues, our team meetings and our social activities.
Click on name's to read more about
Elyes Ben Letaifa, a co-founder of Juris International Lawyers Network since 2003, has left an indelible mark on the global legal stage. Working hand in hand with his correspondent and abroad associate, Corinne GIUDICELLI-JAHN from the Paris Bar, he has bridged continents, connecting top-tier law offices in Europe, Africa, and Asia through hundreds of flights.
Elyes plays pivotal roles in various associations, such as serving as the Vice President of the Association of European Attorney and being a dedicated member of the Union International des Avocats and the International Association of Entertainment Law. Furthermore, he was a former "Of Council" in International public relations for FIRVEST I.C.X (France-United States).
His networking prowess spurred the inception of Juris International, Public Relation LLP. Registered in Dubai, this venture focuses on cultivating connections between lawyers and international financial standards, all underpinned by rigorous ethics. Today, Zayed Al Shamsi, ex-President of the Emirati Lawyers Association and the official representative of the Lawyers Bar in Emirates, stands at the helm of Juris International.
With two decades of international law practice under his belt, Elyes has been involved in a myriad of significant legal endeavors. This includes handling probate and realization of international inheritance cases for notable Middle Eastern royal families with institutions like UBS Bank in Switzerland, AHLI UNITED Bank, and EFG Bank. His expertise also stretches into wealth and real estate management for individuals from Libya, Kuwait, Saudi Arabia, and Great Britain in the Europe and MENA region. Elyes has collaborated with esteemed firms such as Withers Worldwide LLP and Farrer & Co on projects valued between 1MD to 30MD.
Elyes has also showcased his legal acumen in other arenas: assisting in debt recovery in the MENA region, working on international transactions related to multinational offshoring and onshoring, optimizing private equity for international families, and even diving deep into historical cases involving lost and expropriated funds from ex-colonies.
Adding to his extensive experience, Elyes is academically accomplished. He earned a Master's Degree from Orleans University in 2001 and pursued doctoral studies focusing on Criminal Financial Law, specifically "insider Trading on comparative Law". To further hone his skills, Elyes received certification from UNIDROIT in International Commercial & Investment Arbitration in Rome. He's also well-versed in aviation law, having secured numerous IATA diplomas from cities such as Geneva, Madrid, and more.
Elyes Ben Letaifa's journey, marked by determination, expertise, and a global perspective, has truly redefined the contours of international law.
---
Zayed Saeed Saif Al Shamsi is a distinguished figure in the legal realm, revered not only for his academic excellence but also for his exceptional contributions to the field of human rights, legal consultancy, and journalism in the Arab world. Through the progression of his career, Mr. Al Shamsi has seamlessly blended his advocacy for human rights with a solid foundation in the legal domain, creating a lasting impact on the Emirates and beyond.
Education and Early Life
Zayed's commitment to the field of law was evident from his early academic pursuits. He graduated with a BA in Law and Police Sciences in the academic year 1990/1991 from the reputable Dubai Police Academy.
Professional Career
After graduating, Zayed's professional journey commenced as a Deputy Public Prosecutor in Dubai, where he served from 1992 to 1998. With an entrepreneurial spirit, he then established his own firm in 1998, Zayed Al Shamsi Advocates and Legal Consultants, solidifying his presence in the Emirates' legal scene.
His leadership qualities and dedication led him to serve as the Chairman of the Emirates Association of Lawyers and Legal for over a decade. He also held the esteemed position of the 2nd President of the World Jurist Association (WJA).
In the realm of journalism, Mr. Al Shamsi's voice resonated across Arab news stations and local newspapers, bringing to the fore his expertise as a legal journalist and political analyst.
Accolades and Recognitions
Among the many laurels bestowed upon him, Zayed was honored with The Middle East Excellence Award for the 20 leading executives in 2020, a testament to his exceptional contribution to the legal and human rights field.
Memberships and Affiliations
Zayed's dedication has seen him affiliate with multiple esteemed organizations:
President of the Emirates Centre for Human Rights Studies
Member of the Board of Directors of the Gulf Lawyers Union
Membership in the International Bar Association (IBA), the Arab Lawyers Union (ALU), the American Bar Association (ABA), and the International Federation of Electronic Media UNIEM, to name a few.
His commitment to education is evident from his memberships in the Scientific Councils of institutions like the American University in the Emirates, University of Sharjah, and Ajman University of Science and Technology.
Certifications and Arbitration Expertise
A recognized authority in the realm of arbitration, Zayed holds certifications from numerous centers including Sharjah International Commercial Arbitration Centre, Abu Dhabi Centre for Conciliation and Commercial Arbitration, and Qatar International Centre for Conciliation and Arbitration.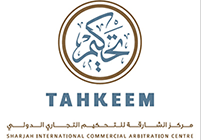 Zayed's contributions to the legal domain are vast. His participation in numerous courses, symposiums, and conferences showcases his relentless pursuit of knowledge and dedication to his profession. He's been honored for his efforts by numerous organizations, including the Emirates Society for Human Rights, the Government of Dubai Legal Affairs Department, and the Dubai Police General Headquarters.
Zayed Saeed Saif Al Shamsi's journey from a young law graduate to a prominent figure in the legal community is nothing short of inspirational. His tireless efforts, dedication, and commitment to human rights and the legal profession have rightfully earned him a place of honor in the annals of the Emirates' history. His story serves as a beacon for aspiring lawyers and human rights advocates around the world.
---
Dr. Hermann Knott specializes in advising on cross-border transactions and alternative methods of dispute resolution in an international context. He attended law school in Cologne, Geneva (where he focused his studies on International Arbitration with Professor Pierre Lalive at the IUHEI, Genève, Philadelphia (Carey Law School of the University of Pennsylvania and joint classes at the Wharton Business School) and Stanford Law School (Teaching Assistant in International Business Law – thesis on illegally trafficked works of art).
He started his legal career with a leading law firm in New York when US investors flocked into what then was called Emerging Europe. Following two years with a leading commercial law firm in Germany focusing on corporate and commercial litigation, he was among the founders of the legal practice service line of Arthur Andersen, the most integrated of the then Big Five accounting groups. . The German legal practice was succeeded by Luther. In 2017 Hermann was a co-founder of a new tax and legal practice using the Andersen brand. Thereby, Hermann has gained substantial experience in rendering integrated legal, tax and financial advice in M&A and other cross-border corporate transactions. The perspective to to spearhead the international practice at KUNZ Lawyers prompted his move together with two associates of his firm.
Hermann Knott's practice focuses on advising sellers and buyers in M&A transactions, mostly with a cross-border focus. He specializes in acquisitions by industrial and financial investors, private equity, joint ventures and corporate restructuring. In addition, he is specialized in alternative methods of resolving corporate disputes, particularly related to M&A and other corporate transactions. In the context of the effects of the pandemic on the conduct of cross-border disputes, Hermann has been a frequent speaker and session chair at international virtual conferences addressing new developments in arbitration and the growing importance of mediation.
Hermann Knott has also been admitted as a Fellow of the Chartered Institute of Arbitrators (CIArb), London, a leading professional body representing the interests of alternative dispute resolution (ADR) lawyers worldwide. Fellowship is the highest degree of CIArb membership.
In addition, Hermann Knott has also been admitted as a Fellow of the Hong Kong Institute of Arbitrators (HKIArb). The HKIArb promotes arbitration and other alternative dispute resolution (ADR) methods in Hong Kong, which is considered one of the most important arbitration centres in Asia and is the gateway to China.
Primarily through his client work, but also as a result of his active involvement in international professional organizations (IBA, ABA, IPBA, SCLA), Hermann maintains excellent relationships with foreign law firms and institutions allowing him to represent client interests in foreign transactions in the best possible way.
He speaks German (mother tongue), English, French (both fluent), Spanish (proficient) and Italian (basic).
Competencies
Mergers & Acquisitions, Joint Ventures, Private Equity
International Arbitration and Mediation
General corporate law, restructuring
Publications:
Editor of the textbook "Unternehmenskauf (Business Acquisitions)" RWS-Verlag, 6th edition, 2020
Numerous regular publications in law reviews, blogs and the business press regarding current issues affecting international M&A transactions, resolving disputes through arbitration or mediation and new opportunities under recent trade agreements and new trade policies.
Affiliations:
Member of the German and New York Bar
International Bar Association (IBA)
American Bar Association (ABA)
Inter-Pacific Bar Association (IPBA)
German Institute of Arbitration (DIS)
Swiss-Chinese Lawyers' Association (SCLA)
HKIAC and SIAC Users' Council
Latin America Association
---
News
Welcome to our News page, a trusted source for updates and insights on international and cross-border legal and financial news. This includes breaking news, analysis and commentary on a wide range of topics
Contacts Us
Address
Business Village - Block A - Business Village Building, Block A, 2nd Floor
Umm Hurair Rd - near Clock Tower - Dubai - Émirats arabes unis
Phone
Info: +971 58 658 8122
Email Addresse
---
Juris International is a global legal practice providing client services worldwide through its member firms and affiliates. This website and its publications are not designed to provide legal or other advice and you should not take, or refrain from taking, action based on its content.